BetterSeeds (former CanBreed) has developed a breakthrough technology for the genetic enhancement of all agricultural products
BetterSeeds (former CanBreed),  is a biotechnology company that specializes in seed genetics. The company was founded in early 2018 and is managed by experts in the field.
The company specializes in providing solutions for all market sectors that address gaps in the field, using advanced genetic technologies. CanBreed is specifically focused on agricultural strains with the goal that genetic enhancements will provide a long-term solution in a continually changing world and will also lead to commercial profits for growers.
The company's areas of activity:
Production of stable enhanced seed varieties
Enhancement of agricultural crop strains: utilizing New Breeding Techniques (NBT) such as CRISPR, for the rapid and precise cultivation of agricultural crops
Stabilization of varieties to make them consistent from plant to plant
Milestones in the company's activities:
First beta product by the end of 2020
Market entry during Q3 2021

Arugga is developing an autonomous robot for treating and monitoring individual plants in greenhouses.
The company is launching its first module – robotic pollinator – to address the large market segment of greenhouse-grown tomatoes.
Arugga mechanical pollination module aims to replace the work of dwindling labor forces in countries where pollination is done manually. And it will also replace the work of bumblebees, the most widely used pollination solution, thus solving sensitivity to environmental conditions and pesticides, and preventing the spread of viruses.
Arugga robotic platforms will eventually encompass additional solutions: pest & disease detection (and treatment), yield prediction and additional labor-intensive activities.
At a time when fruit and vegetable growers around the world face enormous challenges in finding and retaining workers, Arugga robotic solutions will contribute to easing these challenges and making producers more competitive.
Arugga is proud to bring to the market a solution which will eventually reduce the use of chemicals and the spread of diseases in fruit and vegetable farming, and thus contribute to a healthier and safer planet.
We have teamed up with leading growers from Australia, Belgium, and Canada. We will be launching our first commercial robotic pollination solution in the second half of 2021.
Supplant Is a world-leading company in the field of agricultural IOT
SupPlant's unique technology saves water on a global scale while improving productivity and yields. Powered by artificial intelligence technology, SupPlant's system is able to analyze data generated from sensors in the ground and on plants, and translate it into smart irrigation actions.
Smart Irrigation Systems:
– SupPlant's irrigation management platform provides farmers with a convenient and easy-to-use interface to manage a large number of plots.
– Irrigation Recommendations
– A flexible feature that recommends when and how much to irrigate during the next 8 days and enables farmers to adjust these recommendations based on the farms' limitations or external information.
– SupPlant's advanced alert system informs farmers about anomalies or extreme events pertaining to their crops. Growth rate and plant stress. Current and forecasted weather. Soil moisture, temperature, and salinity levels. Continuous Monitoring and Forecasts.
– A monthly and seasonal view of crops: The monthly view clearly shows the daily response of the plant and soil to irrigation and weather conditions, while the seasonal view allows farmers to understand the overall dynamics of the crop through different phenological stages.
– Water Balance Allows farmers to get an assessment of irrigation accuracy by comparing accumulated daily irrigation and daily precipitation to ET.

FruitSpec has developed an innovative technology based on hyper-spectral imaging and deep learning algorithms. Their unique approach allows them to analyze fruit tree images and distinguish between the green leaves from the green fruits, and then generate useful information and tools at the beginning of the season that can help the customer win the market. The company targets to tackle yield loss through a yield management system that optimizes the supply chain, and their solution is designed to provide accurate early-season fruit yield estimation.
The company is a Saas that targets to integrate a wide array of agronomic technologies, tools and data sources into a holistic
ag-operation platform targeting Insurance and Food & Beverage supply chain.
Their solution is designed to analyze the data, quantify the risks and produce alerts, recommendations, and actionable insights.
Agritask is used in more than 30 countries, by agricultural businesses of all types: large-scale growers, multi-farm corporations, private equities, ag-buyers, food conglomerates, ag-financing and insurance companies, as well as governments and NGOs.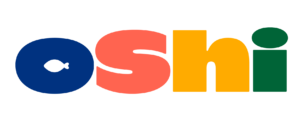 We are foodie scientists on a mission to create boneless fish whole-cuts made entirely out of plants! With our innovative technology, we are making fish fillets that are delicious, nutritious, and sustainable. Our first product, Oshi Salmon™️, is packed with protein, Omega-3, and healthy fats, and free of mercury and antibiotics.